What International Buyers are Looking for in the Florida Market
What International Buyers are Looking for in the Florida Market
---
A detailed look at where international clients originate and what they're buying in the Sunshine State. Plus: A profile of the Florida international buyer.
ORLANDO, Fla. – Dec. 4, 2020 – Florida Realtors® has released its latest report on the state's foreign buyer and seller transactions, the 2020 Profile of International Residential Real Estate Activity. The one year-report – from August 2019 through July 2020 – only begins to illustrate the impact of the coronavirus pandemic that plunged the global economy into a global recession.
The International Monetary Fund projects the world economy to contract by 4.9% in 2020. Larger contractions are expected for Canada (-8.4%), the Latin American region (-8.4%), the Euro Area (-10.2%), the United Kingdom (-10.2%), and the United States (-8%).
The travel ban imposed by countries to control the spread of coronavirus has decimated the travel and tourism industry. During the period August 2019-July 2020, tourist arrivals fell by a third, from 78.8 million to 49.9 million. Tourist arrivals from Canada, Latin America, and Europe―the areas where most of Florida's foreign buyers come from―contracted by about 40%.
Here are highlights from the 2020 report:
$15.6 Billion
Dollar volume of Florida's existing homes purchased by foreign buyers during August 2019–July 2020, which is 11% of the dollar volume of Florida's existing home sales (2% decrease from the prior 12-month level of $16 billion)
33,900
Number of existing homes purchased in Florida by foreign buyers, which is 8% of existing-home sales (7% decrease from the prior 12-month period level of 36,400)
69%
Share of foreign buyers whose primary residence is abroad (Type A)
Florida's top 5 foreign buyers
Canada ($3.2 B)

Brazil ($1.4 B)

Venezuela ($0.9 B)

United Kingdom ($0.6 B)

Argentina ($0.6 B)
Top 5 foreign buyer destinations
Miami-Ft. Lauderdale-West Palm Beach (47.3% of foreign buyers)

Tampa-St. Petersburg-Clearwater (11.0%)

Orlando-Kissimmee-Sanford (9.7%)

North Port-Sarasota-Bradenton (6.9%)

Cape Coral-Ft. Myers (4.7%)
$300,600
Foreign buyer median purchase price ($263,400 for all Florida existing-homes sold)
64%
Foreign buyers who paid all-cash
66%
Foreign buyers who intended to use the property for vacation, residential rental, or both uses
35%
Foreign buyers who purchased condo or co-op units
89%
Percent of foreign buyers who visited Florida at least once before making a purchase
70%
Percent of foreign buyers who were referrals of personal and business contacts and former clients, or who were former clients
19%
Respondents who reported clients (either non-U.S. citizen or U.S. citizen) seeking to purchase property abroad
38%
Percent of respondents who speak a language other than English
65%
Percent of respondents who "have not had problems" working with foreign buyers
UPDATED ON FEBRUARY 9, 2021 By Florida REaltors
https://www.floridarealtors.org/tools-research/reports/international-home-buyers-sellers-profile-florida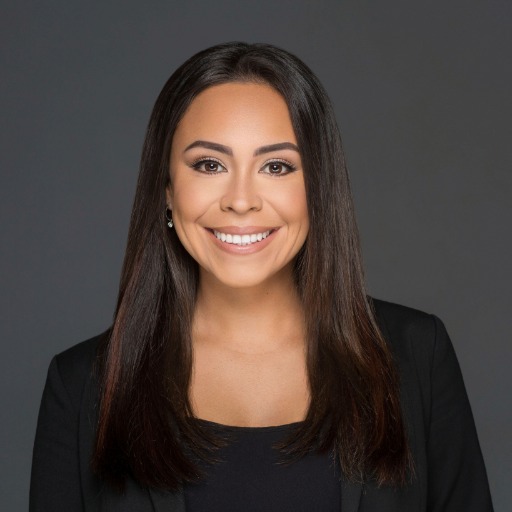 Karla is an expert real estate agent in the Miami, FL and the nearby area providing home-buyers and sellers with professional, responsive and attentive real estate services. Want an agent who'll reall....